Featured Blog Posts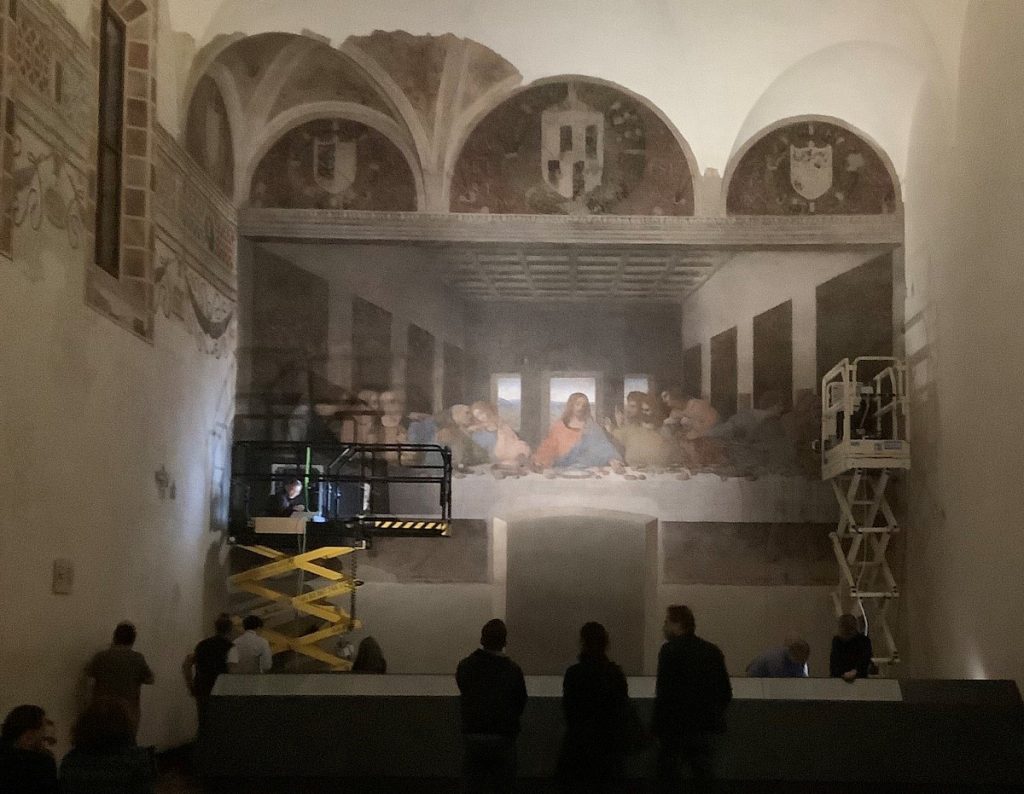 One of the most famous murals in the world, the Last Supper by Leonardo Da Vinci, was examined using Terahertz and millimeter waves. Terahertz time-domain imaging done using the TeraMetrix T-Ray 5000 system provided internal layer structure information of the famous artwork, which was particularly useful in examining the layer structure of the mural painting in fine detail without touching the mural…READ MORE
Luna engineers recently participated in the Toray Advanced Composites Induction Welding Workshop at the McNair Center. The workshop connected suppliers, researchers and innovators of thermoplastic welding in the aerospace industry, which joins composite materials via fusion bonding or welding. Temperature control is a challenge when employing thermoplastic welding. The appropriate temperature at the weld surface must be achieved with sufficient force to join the two components…READ MORE
Luna has released the industry's highest resolution portable reflectometer. The OBR 6220 Series performs advanced inspection and diagnostics of fiber optic assemblies and networks. Luna's proven Optical Backscatter Reflectometer (OBR) technology provides advanced design, diagnostic and inspection capabilities to fiber-optic manufacturers, developers and installers by illustrating a map, in ultra-high resolution, of an optical link…READ MORE
Please visit Luna's YouTube Channel to see all of Our Product Demos from OFC 2020!
Latest News
2019 marked an exceptional year for Luna, from both a financial and an operational perspective, and was our ninth consecutive quarter, and our second full fiscal year, of significant top- and bottom-line growth. During the year, Luna achieved record revenue and income from continuing operations while streamlining our balance sheet through a conversion of preferred shares…READ MORE
COVID-19: How Luna is Responding
Luna is taking all necessary steps to best serve our customers while preserving the health and well-being of our employees and the communities in which they live during this very challenging time. We ask for your patience as we take these necessary steps, which include limiting our employees' travel and in-person meetings, splitting employees' shifts, telecommuting, creating separation for employees in the workplace, limiting visitors to our sites, and many other steps aimed at keeping our employees and partners safe and limiting the spread of the virus.
Our production facilities are operating, our sales support teams are available to answer your questions and facilitate business as needed, and our scientists and engineers are busy implementing the next breakthrough capability. Please do not hesitate to reach out to us through the Customer Support channels listed below or directly through your local Luna representative.